HOW THE ROSES GROW AND OTHER SUMMER PLANTS
Photos taken with pleasure by Gay Klok during Dec 1998 - January 1999
If you would like to use any of my photos please e-mail me first and tell me all about it!
This photo was taken in the Sandy Bay garden and shows a filigree Japanese Acer, and Philadelphis "Beau Etoile" and Rosa "Sea Foam"
A collection of perennials, Alstromerias, a lone Iris setosa and a Kolwitzia, Chinese Beauty bush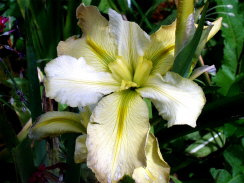 A beautiful Louisiana Iris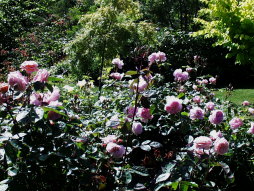 Rose bed, one of the two heart shaped gardens [one for Kees and one for me!] in the country garden "Kibbenjelok" This is the younger bed planted mainly with David Austin English roses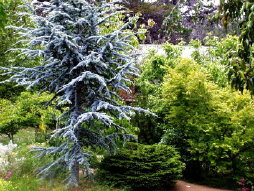 Conifers and Acers bring coolness to another part of the garden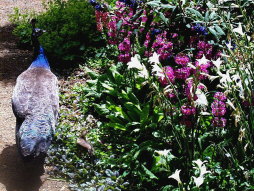 A peafowl takes a stroll along a perennial border with white sp. Gladiolus "The Bride" and a hardy ground orchid and Primulas
Pink and white roses bloom profusely up the old wooden pillars in the Sandy bay garden during December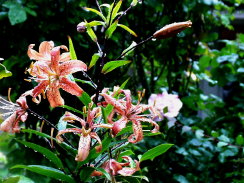 The summer Asiatic lilies are beginning their wonderful show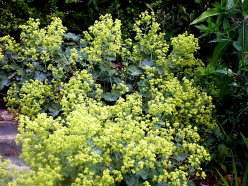 "Ladies mantle" seeds itself throughout the country garden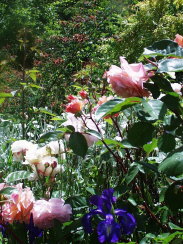 David Austin roses with strongly contrasting Iris, a good foil for each other
The delicate flowers of the Meconopsis grandis that comes from Tibet
A medley of perennials, sp Geraniums, new leaves on a Rhododendron and Primulas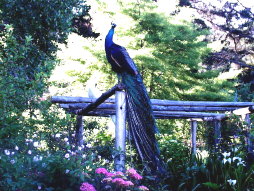 As night draws near, the peacock surveys the garden to dream of tomorrow's flower dinner and that all is right in the garden of Gay and Kees
Want to know anything more of these perennials? Are you a member? Leave a note in the discussion area and let me know how you enjoyed our summer gardens.
This click will take you back to my Welcome Page and other articles