THE GARDEN WAKES UP IN THE TOWN GARDEN TOO SPRING IS AROUND THE CORNER
Photos taken by Gay Klok during August, 1998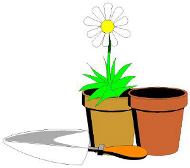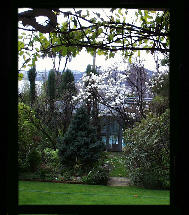 Come for a walk into the garden. This is the view of the Magnolia denudata through the door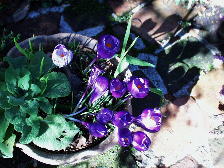 The first thing that catches our eye, crocus in a terra-cotta bowl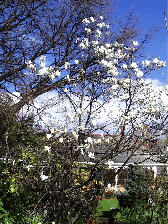 Looking back at the house, the denudata making it look like a doll's house!
Close up of Magnolia, brilliant against the blue sky of a late Winter's day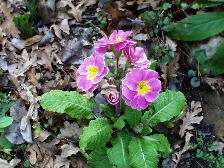 Primulas begin to flower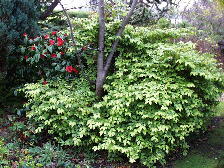 The Chines fringe bush is the next thing we see, Camellia in the background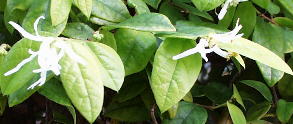 Close up of the tiny flower
Close up of the Camellia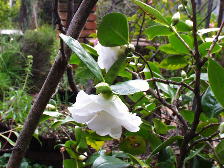 Dear little white Camellia is always the first to flower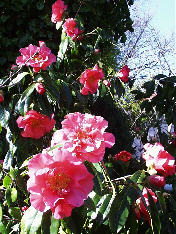 Camellia reticulata with its enormous blooms
Close up of the wavy petalled flower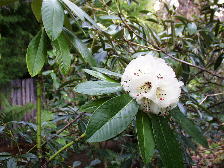 A specie Rhododendron from the Himalayas. The leaves are quite big - about 14 inches long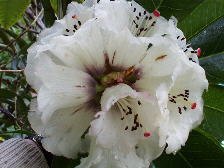 Close up of the flower. I hope you are able to see the pink stamens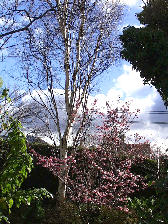 The ornamental cherries begin to give us pleasure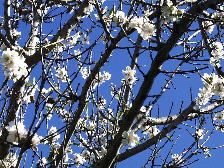 The wonderful blossoms of the Almond tree
Back to work. There is always so much to do at this time of year. If you would like to know the correct names of any of these plants, please ask me in the discussion area. You have to be a member of Suite 101.com to use the discussion area. Why not join us? We have 30+ gardening areas with a lot of knowledge in one place. We also have a lot of fun and we don't bite!
To get back to my article area, click here