A FEW NEW PHOTOS OF SANDY BAY

Photos taken in the Town Garden in July, 1999 and a few earlier ones

taken by Gay Klok
I have just taken this photo, July 12th, 3.30pm - it is very early for the Magnolia denudata to come into bloom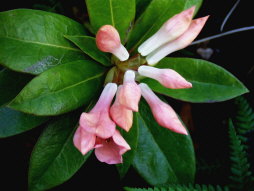 Rhododendron vireya in the swimming pool area. These tropical Rhododendrons like the mini-climate that I can provide here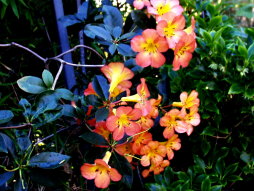 This Rhododendron, photos of which I have shown in my last two articles' photos, are still in flower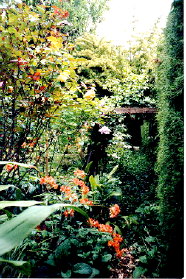 This is a path, you must wind your way through and under an arbor covered in roses and Clematis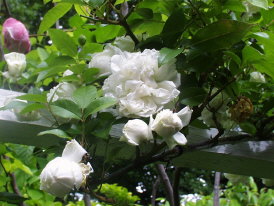 The roses that flower over the arbor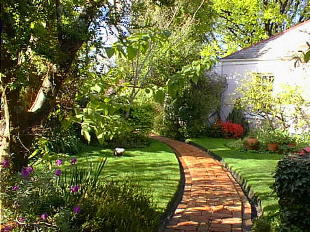 The convict brick path welcomes you to the garden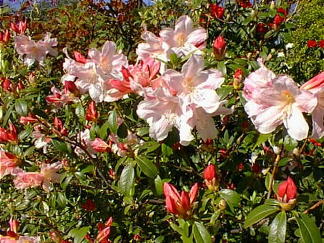 One of the many Rhododendrons that now flourish, despite the sweet soil we found in the garden when we came in 1997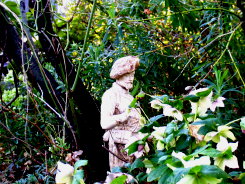 The Scotch hunter [ his gun has been broken - No! Kees! I didn't break it on purpose ] now looks kindly on a group of hellebores, the Christmas Rose


The unusual shrub Illicium also is happy in the protection that is provided by the swimming pool surround



Camellia and foxgloves which seed themselves everywhere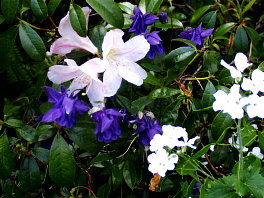 Granny nightcaps, white Honesty, which also seed themselves everywhere, bloom under a Rhododendron

Roses that you see if you stand on the verandah. The Magnolia has lost its flowers and is the mass of green leaves, mid-right of the photo


Evergreen Azaleas growing in the swimming pool area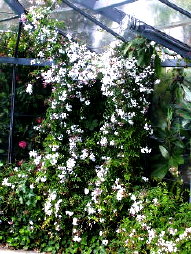 At the other end of the pool, Jasmine climbs the glass walls, the perfume even beats the smell of chlorine!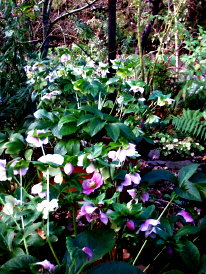 This photo was taken last week. July 1999, to show the main understory at this time of year - many examples of Hellebores orientalis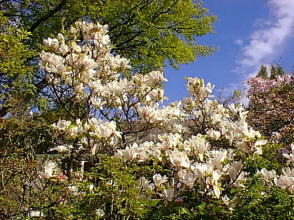 This Magnolia denudata is just beginning to flower this year, July, 1999, which is extremely early, this old photo shows how it will look in a few weeks. There is a standard ornamental cherry in the background on the right hand side of the photo You may be able to just see the house verandah through the plants bottom left and above the new Spring leaves of the Oak


I hope you enjoyed the stroll around the Red Chapel Avenue Garden. This link will take you back to the Tasmanian Garden Journal Welcome Page.