PRIMULAS and PHILADELPHUS that bloom in early SUMMER

Photos taken by Gay Klok during December 1999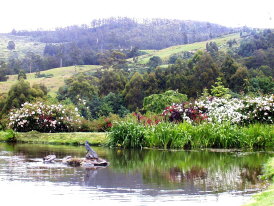 Roses blooming along the banks of the ponds and the water Iris, which I showed in the last article, are finished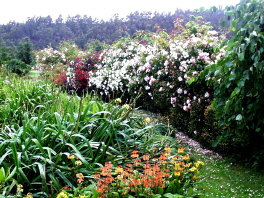 The Primulas in bloom on the other side of the path around "Big Pond Cinderella"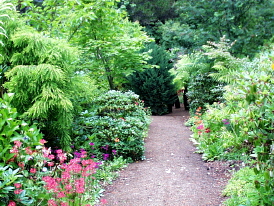 Walking along the borders in the "Old Orchard Garden" one comes across many patches of various Primulas. On the left is the Larch "Julian's Weeper" and you may also see the rhododendrons out of bloom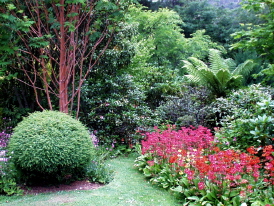 You may think you have seen this photo before but it was taken in December 1999 with everything growing larger and larger, including the orange barked Sorbus, the Rhododendrons and the Primulas. The only thing cut down to size is the Royal Orb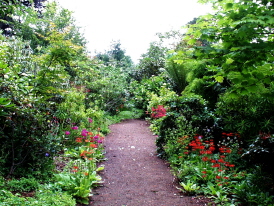 Another path winding through the finished blooming Rhododendrons, the path bordered by Primulas. You see Japanese Acers that give interest to the gardens when the Rhododendron are using all their strength to grow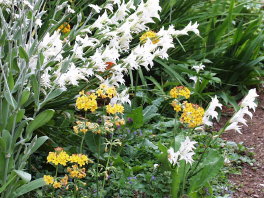 Yellow Primula with the Gladiolus species "The Bride"


Another group of Primulas with the healthy looking Rhododendron leaves of "Snow Queen"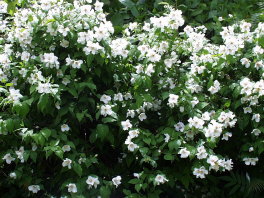 Another flower to do well this year, Philadelphus "Belle Etoille" must have liked the mild Winter weather. We also gave it a good haircut and that has promoted the number of flowers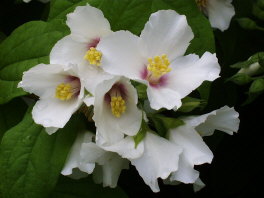 Close up of the flower. This bush surely has the most beautiful perfume in the garden at this time of the year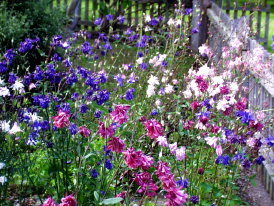 The "Granny-Night-Caps" are still having fun and interbreeding like crazy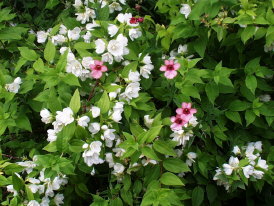 Another Philadelphus "Silver Showers" grows only knee high and is marvelous for filling in a corner. The habit is long sprays that would look lovely cascading over a short stone wall. Unfortunately, it has not the wonderful perfume of its larger sisters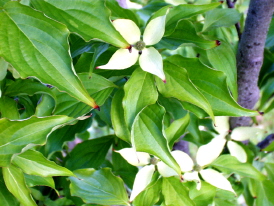 Cornus florida has bloomed better than ever this year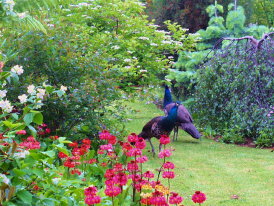 Primulas and Peacocks. the scene of the Summer garden at "Kibbenjelok". On the right, the weeping Silver Birch given to me by my son, some years ago, who has lived in Indonesia for many years and is back home in Australia


If you are interested in seeing more photos of individual Primulas, this is a link to last year's article "From tiny seed to Primulas galore"


Here is the link to my Welcome Page. Would you like to sign my Guest Book there? Or better still, leave me a note in my Discussion area. I would love to hear from!