"KIBBENJELOK" OPEN DAY NOVEMBER 1998
Photos taken by Gay klok with a digital camera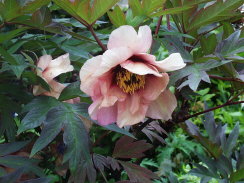 This Tree Peony was an enormous hit with the rain drenched visitors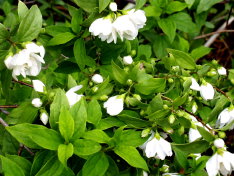 This Philadelphis, a small bush only 3 ft high was a bit of a hit, especially the perfume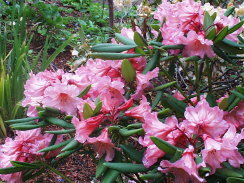 The late Rhododendrons gave them great pleasure too. many were surprised when they noted that they still bloomed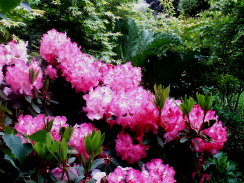 They were certainly in awe of "Whalloper" an American hybrid bred by Greer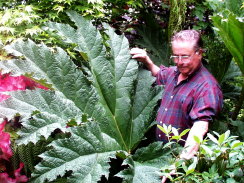 Next to "Whalloper" a giant Gunnera made some folk gasp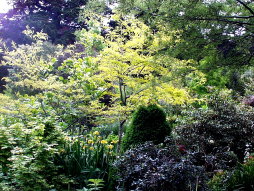 The "Gleditsia" gleamed even in the rain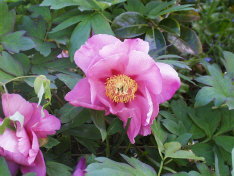 Walking on they found another tree Peony to Hum and Ugh about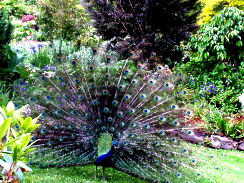 The peafowl were not shy to show off also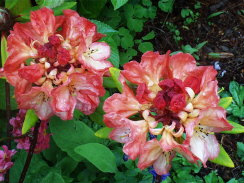 The Australian Rhododendron "Sunset" still got some admiration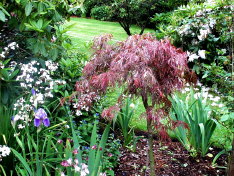 The many Acer standards delighted a few. This is a very young one called "Bronze"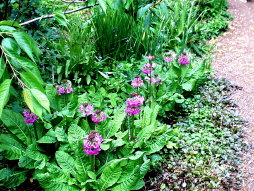 Another group of Asiatic Primulas just beginning to flower in the border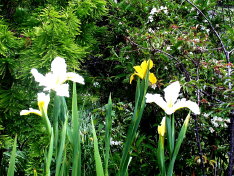 I could have wished for the Louisiana Iris to be more advanced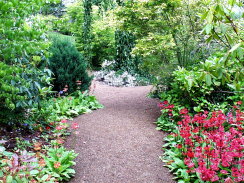 The Primula borders gave the visitors a glimpse of what was to come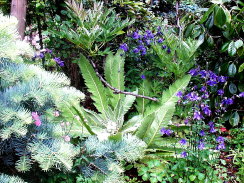 Granny-night-caps, Meconopsis leaves and conifer needles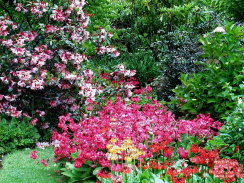 Another Primula border with the New Zealand Rhododendron "Beatrice" was a popular spot
And a lovely surprise for Kees and myself was to see this wild duck, Wood Duck, family on the "Big Pond"
These are a few glimpses of the garden which was open for the general public, under the auspices of the Australian Open garden Scheme at the end of November, 1998
Any questions? Use the discussion area if there is anything you would like to know. I would love to hear from you if you have any garden questions at all.
To return to my article page click here