IRIS for the Summer Garden



Photos taken by Gay Klok at "Kibbenjelok", the country garden during December, 1999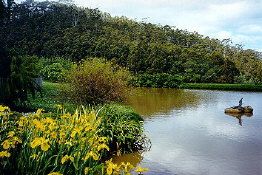 The water Iris, Iris pseudacorus, some the cultivar "Variegata", are in full bloom and the Black Cockatoo watches over them with approval. Take care with these Iris, they can become too vigorous!


Close up of the above Iris. So easy, too easy, they still look lovely in a pond setting


The common flags, Iris germanica, comes in all shapes and colour variations these days. Bearded are Iris easy to grow in any temperate climate. They increase rapidly into large clumps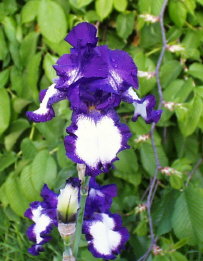 Close up of the blue and white strong markings. They prefer a slightly alkaline soil and a sunny position




The colours of this Iris are soft enough to grow with the David Austin roses. I usually divide the clumps after three years. Throw away the original, worn out rhizome and cut off the pieces that have an eye showing and strong roots. Replant on top of a little soil hill, comb out the roots to run down on either side of the hill and only cover with enough soil to make them stable because Iris love to be baked in the sun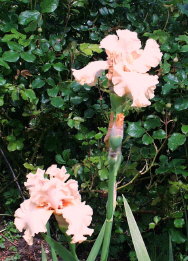 This also grows in the roses bed, one of my favorites, a very pleasing flower. A few may repeat bloom in Autumn. Most are of fleeting beauty and after the show, there leaves look terrible!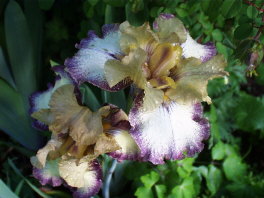 Another I germanica with delicate colours. They are all great to use in vases but you must be careful they do not lean against a painted wall. The colour they leave behind is a dye and will not easily wash away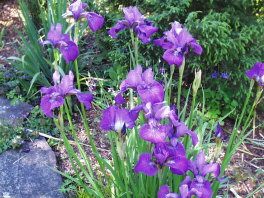 Another family of very easy to cultivate Iris, I sibirica. It makes strong clumps of slender green leaves that remain quite presentable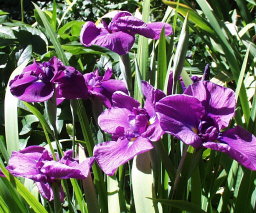 They come in shades of blue and purple and there is a white form.






The Japanese Iris may even be grown in shallow water but you must take them out of the water during Winter. I find they are quite happy in the ordinary, damp garden bed, as long as I divide them up every two years and give them a good animal manure feed



The Louisiana Iris are an extremely colourful group with many beautiful hybrids. They are rhizomatous and beardless with fine green leaves.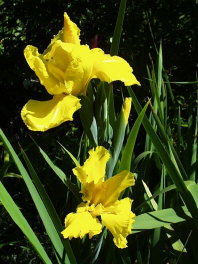 They can build up into substantial clumps but should be divided every 2 to 3 years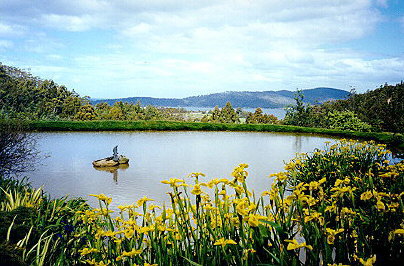 Here is the link back to my Welcome page