THE COUNTRY GARDEN'S HISTORY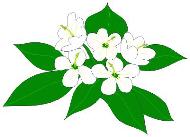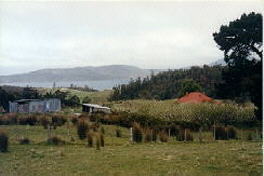 "The house was surrounded by apple trees" quote from my Home Page, "Tasmanian Gardeners create Eden"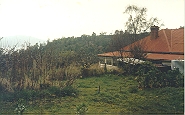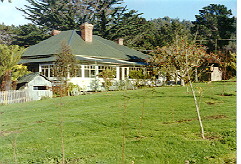 The Birch Wood growing up. The first picture shows how it was when we moved in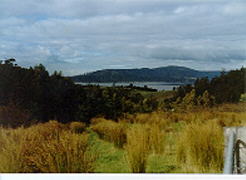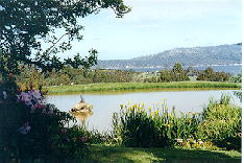 The channel view becomes part of the garden's view, first picture the day we bought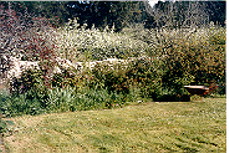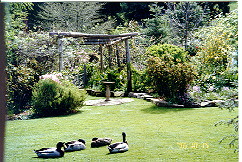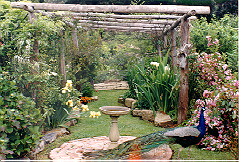 The view from the back of the house, first picture early in the story, apple blossoms in Orchard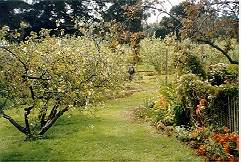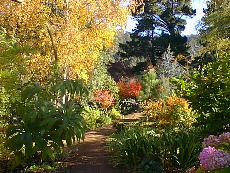 Plants waiting to be placed in the "garden" and Kees looking much younger!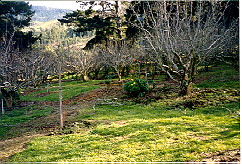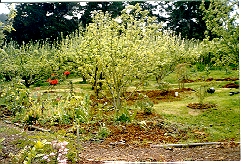 We have now entered the large ornamental gardens, originally the Home Orchard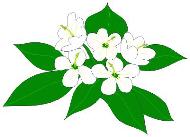 I hope you have enjoyed the journey through the history of "Kibbenjelok" by photographs
If you have, let me know through leaving a message in the discussion area. To do this you must be a member, so why not sign up. We enjoy ourselves and learn a lot from all the 40+ other gardening editors. If you are in doubt, send me an e-mail.
To get back to my article on the History of "Kibbenjelok" and more photos, click here