FLOWERS THAT MAY BE FOUND IN THE FALL GARDEN
Photos taken by Gay Klok during May 2000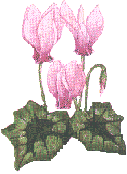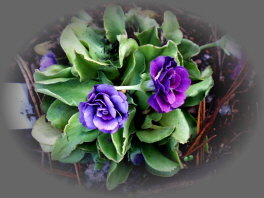 Double auricula Primulas' grown from seed, are beginning to brighten the borders. This one is very beautiful, the clour being a strong violet-blue colour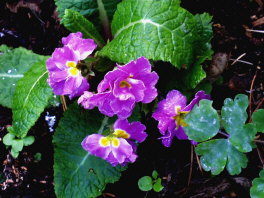 A different double primila, this is important because this hybrid was one of the babies of two Tasmanian brothers who exported the seeds to the gardening world all over the globe, in the earlier years of the last century. One brother has died and the other chap is now very old and closed up "shop". So, for historical reasons I must look after these plants. Always early to flower, these are extremely early and if I cut off the faded flowers, will flower for many weeks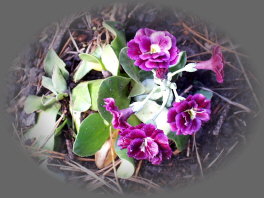 Another double auricula, this time more of a red-violet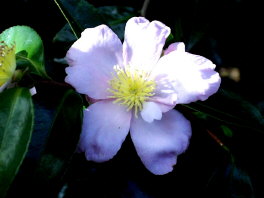 The first Camellia bush to come into bloom every year, the plant covers itself in these middle size, pale pink flowers in early Autumn. The flowers contrast very well with the dark green, glossy leaves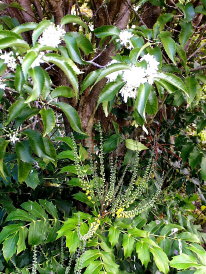 This is another form of the New Zealand "lace-bark" tree. The evergreen form flowers late Summer so, just to be different, the Hoheria sexstylosa, decides to show its cluster of white flowers quite late this year. In front is a Mahonia bealei, in bloom early!


Close up of the sweet smelling flowers. There are 5 species of evergreen and deciduous Hoherias. They have an upright habit and can grow anywhere between 20ft and 50ft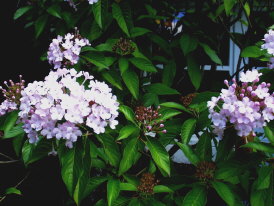 A photo of the Luculia gratissima. This plant has the most wonderful perfume and usually blooms in the middle of Winter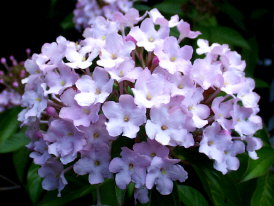 A closeup of the exotic and tender looking flowers. They are lovely to place inside the house. Just a few flower heads will perfume you whole house
Write me a letter! Discuss anything! Join up It cost nothing! Have
Fun! Get Information! Give me Information!
Link back to Tasmanian Garden Journal