PHOTOS OF MY FAVORITE FLOWERS, MAGNOLIAS and ROSES and more

All photos taken by Gay Klok in the garden at "Kibbenjelok" Middleton Tasmania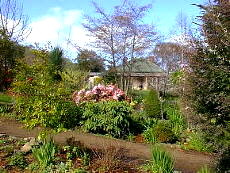 A view across the orchard garden, seven years after we changed this area from an apple orchard to an ornamental garden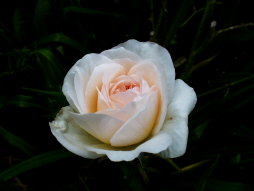 Old fashioned roses are amongst my favorite flowers. We have two main rose beds, shaped as hearts with box hedges, one for Kees and one for me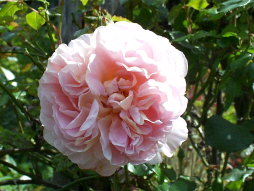 I love the shape and the perfume of old-fashioned roses. This is one of David Austen's Heritage Rose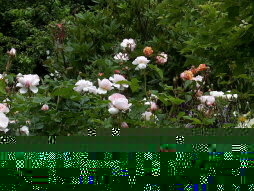 A view across Kees' Heart Bed!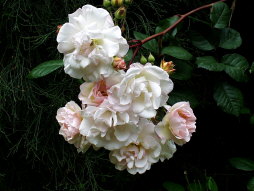 This is a climber rose inn another part of the garden We have built several rose arbors [see below] but the Possums and Peafowl play havoc with them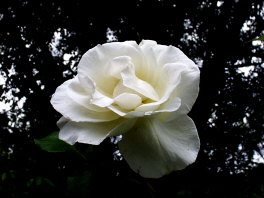 And, as usual, I must have a pure white Rose too [I love all white flowers] and was lucky enough to find this unnamed one in the garden when we purchased the property


One entrance into the Orchard Garden with peacock holding sway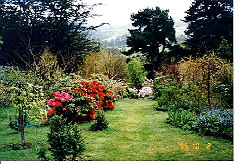 The opposite view of the "Cottage Garden" in early Spring time. Rhododendrons on the left and one of the Heart Rose Beds on the right of the picture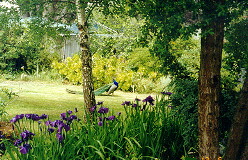 Japanese Iris growing under Birch trees. This is a rather wet stream garden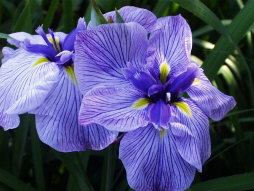 Close up of a special japanese iris. I am very fond of all Iris and grow many species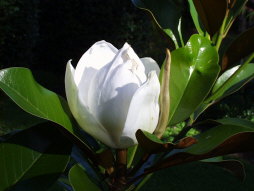 I am also very fond of all the Magnolia families. This is the evergreen magnolia of the deep South in America. Unlike other Magnolias, this one flowers in the Summer time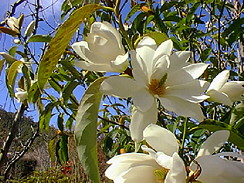 The wonderful flowers of the Michelia sends perfume drifting across the whole garden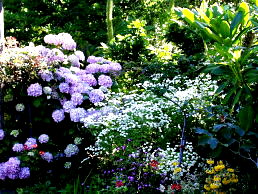 A mixed border in the cottage garden, perennials allowed to seed themselves amongst the shrubs

Another border with iris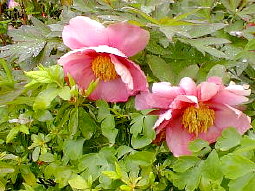 Another absolute favorite of mine, the wonderful Tree Peony, a fleeting beauty but worth it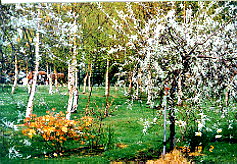 This is taken in the "Mini Birch Wood", the White Pear Trees and deciduous Azaleas giving colour underneath. Birch trees and a steer in the background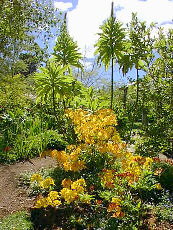 The rare tree Lobelia from Africa gives an exotic feel to this cool temperate garden. Deciduous Azaleas like the damp and acid conditions

Around the corner a white peacock poses amongst more deciduous Azaleas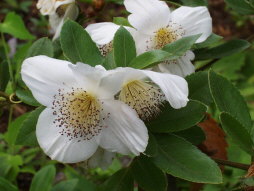 This is the Leatherwood flower. Tasmania is famous for the Leatherwood honey, the bees taking the nectar from the endemic Eucryphia tree

I hope the photos did not take too long to load. I have so many favorites that it was hard to stop! And I have not shown you any of the many Camellias either. Next time!!

This link will take you back to my Suite101 Welcome Page