ACERS AND AZALEAS - THE TWO BIG A'S
Photos taken at "Kibbenjelok" in October, 1998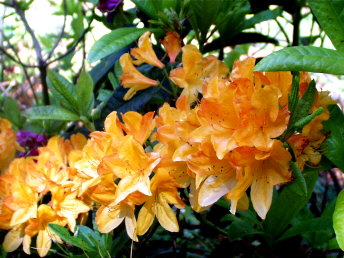 The brilliance of the deciduous Azaleas is quite breathtaking at this time of the year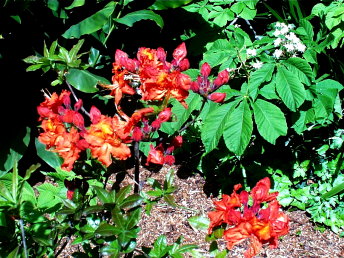 From white to yellow to pink to orange, the variety is endless and always showy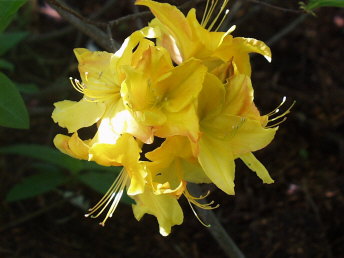 A very pure yellow and a different formation with the flower arrangement
Less showy and not a very good picture, the colour of this Azalea is a blend of the pink-white and yellow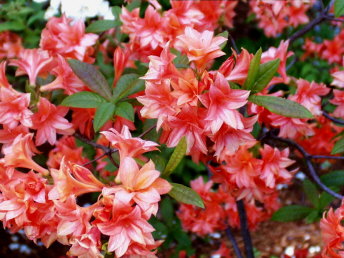 This specie has double flowers and as small as an Azalea Karume
Another yellow with lovely long stamens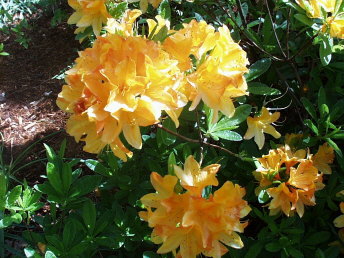 And now for a few ornamental Acer photos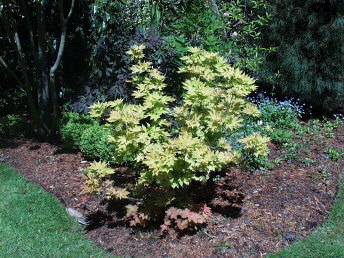 ACER ONE
If you want to know the name of these Acers, please ask me in the discussion area.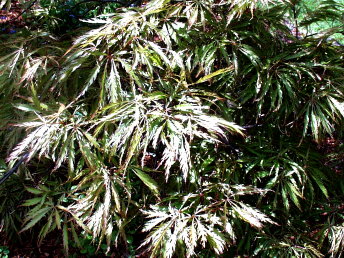 ACER TWO
The bronze green of this Acer turn a dark red in Autumn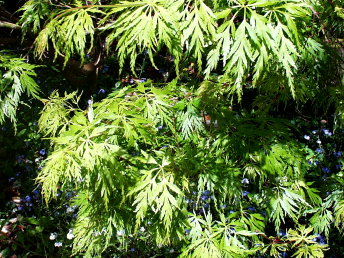 ACER THREE
The lovely lime green filagree leaves which are a brilliant yellow at Fall time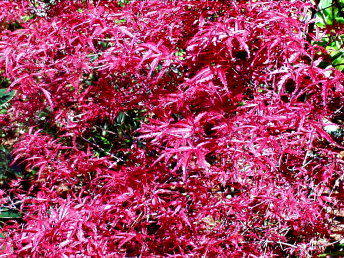 ACER FIVE
No need for this Acer to wait for Autumn. The leaves are cherry red all year, then turn orange-red in Autumn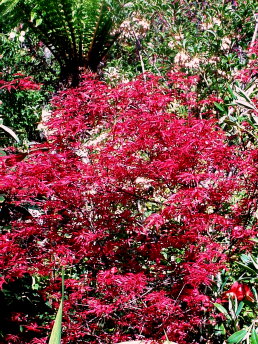 ACER FIVE
The above Acer in situ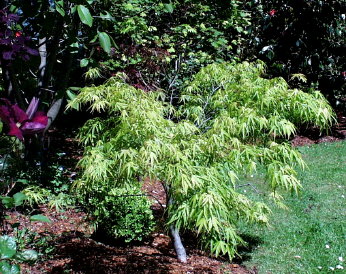 ACER THREE
Acer three as a very young tree. It better watch out, the Clematis is approaching!
The names of the Acers are very hard to spell. If you would like to know them quote the No. in the discussion area and I will do my best. You will only be able to leave a discussion if you are a member. Why not become a Suite101.com member? It costs nothing but a small amount of time and we all learn a lot from the 40 garden editors and have a lot of fun whilst doing it!
To return to my article please click here